DO YOU STRUGGLE WITH AUTOFOCUS?
DO YOU HAVE A HARD TIME GETTING SHARP IMAGES?
DO YOU FIND IT DIFFICULT TO CAPTURE MOVING SUBJECTS?
ARE YOU CONFUSED BY ALL THE FOCUS SETTINGS ON YOUR FUJIFILM CAMERA?
DO YOU WANT TO BE A MORE CONFIDENT AND PROFICIENT SHOOTER?


"If you're a Fuji shooter like me and you wish you had a better understanding of the AF system, I encourage you to check it out."
-Serge van N.
---------

"I just started the course. So far, it's pretty fantastic."

-John B.
---------

"I was reluctant to buy the course in the past (I have your books) as I thought I might not get enough out of it; I was wrong!"
-Bill D.
---------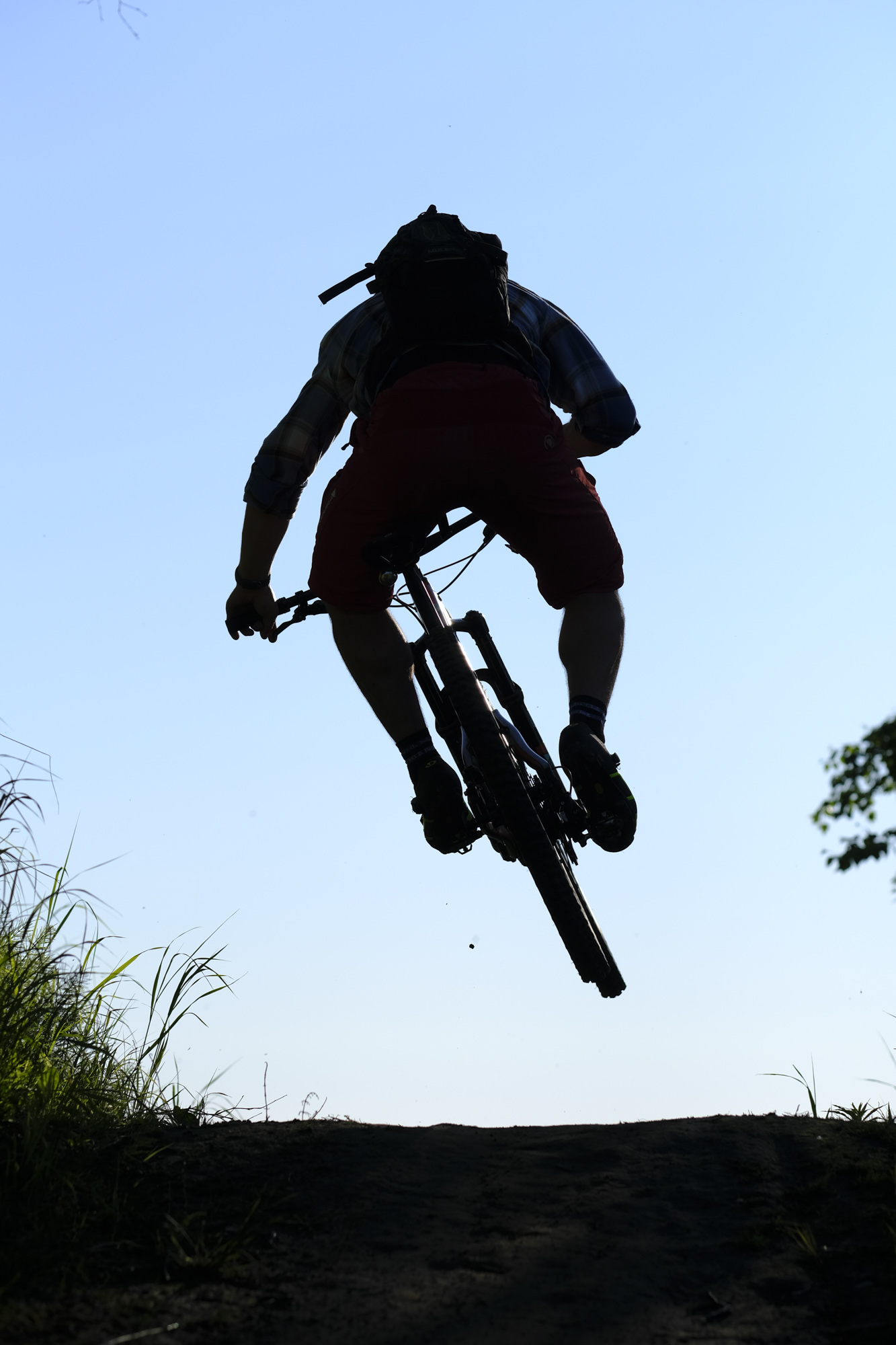 LET ME HELP YOU!


Being proficient with autofocus is one of, if not the most challenging skill you can learn to master as a photographer. In order to increase your success rate, especially with subjects that move, you've got to practice a lot, you have to know your gear, and you've got to the know the right settings.


In this course, you'll learn how to utilize all of the components of the focus system on the FUJIFILM X Series cameras, so that you can increase your own confidence and skill with the system, and get more sharp photos with your camera.


Whether you shoot still or moving subjects, sports, birds, wildlife, kids, pets, adventure, or any other kind of real-life scene, knowing how to navigate your camera's focus system, and knowing how to work around its limitations, will make you a better all around photographer.




"EVERYONE WITH A FUJI SHOULD WATCH THIS COURSE!"


"Great course on Fujifilm Autofocus Dan! I ran through all the video, now I will go watch all the videos again with camera in hand to insure I understand all the settings."


"Thanks very much, keep up the good work!"

-Neil M.
---------

"Great course"... I will go back again and again."

-Robert K.
---------

"Thanks Dan, I have a better understanding for use with my X-T3 and X-T5."
-Randy P.
---------

BECOME A MASTER OF AUTOFOCUS

APPLIES TO ANY X SERIES MODEL CAMERA

"Thank you, Dan for creating this course. I hope my action photos improve. Thank you for sharing your knowledge."
-----------------
-Kim L.
"A comprehensive, easily accessible course - well done, Dan. Great support to Fuji-users (mine's a X-T3). I've been reading your blogs and buying your books since 2016. You have enhanced my confidence and improved my photographic skills substantially. Thank you."
-----------------
-Andrew L.

WHAT WILL YOU LEARN?
10 Modules and 20 Individual Lessons
2 Hours of Content
In this course, I'll walk you through the entire Fujifilm AF/MF system, show you all the features, settings and controls, teach you how to use them, and I'll even share invaluable shooting tips I've learned in my 26+ years as a pro outdoor action and adventure photographer.


1. MIRRORLESS AUTOFOCUS BASICS
In the first section, I'll run through the basics of how the advanced hybrid focus system works on the Fujifilm X Series cameras. We'll cover the two types of AF sensors they use, the differences and advantages that mirrorless focus systems have compared to DSLRs, and how the camera & lens works together when focusing.


2. HOW THE FUJIFILM FOCUS SYSTEM WORKS
In the next section, we'll cover all of the specific components of the X Series focus system. You'll learn the three different Focus Modes, Single AF, Zone AF and Wide/Tracking, how they work, how to use AF-S, AF-C and Manual focus modes, and the best ways to select and acquire your subject. You'll also learn the best methods for shooting shooting still subjects and also for tracking moving subjects.


3. AF DISPLAY SETTINGS
In this section, we'll cover the various settings inside the AF/MF menu that can help you be more efficient when using focus. You'll learn how to refine and customize the system based on your own preferences and shooting style, and hear my own preferences for each setting.


4. AF-C CUSTOM SETTINGS
In this section, you'll learn how to use and master one of the most powerful AF settings on the X Series cameras. This advanced and useful setting, usually found only on higher end cameras, allows you to customize how the camera sees and responds when you're acquiring and tracking moving subjects.
5. OTHER ADVANCED SETTINGS
In this section, you'll learn a number of the other advanced Fujifilm AF settings that can help you increase your skill and proficiency when shooting quickly moving subjects in challenging situations. We'll cover how to customize the behavior of the AF controls, how to use Function controls, how to lock the spot meter to your focus point, how to set up your camera for Back Button Focus, and the new powerful 5th gen focus features, like Subject Detect AF and Wrap Focus Point.


6. MANUAL FOCUS TOOLS 
In this section, we'll cover Manual focus. You'll learn how to use the highly useful, built-in Manual Focus Assist tools, and you'll also learn how to do manual focus override for even greater accuracy when shooting in difficult scenes and environments.
7. AF WORKFLOW & CAMERA CUSTOMIZATION
In this section, show you how to put all of this into action for real-world shooting. I'll let you know how I work, share with you my specific "Pre-Action" workflow, and show you exactly how I set up my X Series cameras so that their optimized for shooing fast action subjects.
8. MOVIE AUTOFOCUS 
I'll also cover the basics of focus when shooting movies and video with the X Series cameras. I'll also give you tips for how you can increase the quality of your productions, whether you're shooting simple, short clips, or if you want to create more cinematic films with your Fuji.

PLUS - PRO AUTOFOCUS AND ACTION PHOTOGRAPHY TIPS
I'll share with you my essential autofocus tips that are guaranteed to help you get better results, especially, when shooting moving subjects. These tips are designed to give you the same kind of working knowledge that the pros use when using autofocus in challenging conditions. And, I'll show you the #1 most useful setting on the Fuji cameras that will increase your success rate when shooting action.


And, I'll teach you some tips that are specifically designed for the new 5th Gen X Series models, like X-H2, X-H2s & X-T5.

LEARN PRO SKILLS FOR SHOOTING ACTION

"Thank you Dan. An excellent course. I have learnt a lot of the finer points of the Fuji system, many of which I possibly was not aware of although I have owned several Fuji cameras over the last few years."
"I look forward to reviewing the course in the future, and applying what I have learnt to my new Fuji XT-5."
-----------------

-Peter S.

LEARN HOW TO SET-UP YOUR X SERIES CAMERA FOR BEST PERFORMANCE

"Hi Dan- Your auto focus course is brilliant. It takes a single aspect of photography, albeit an important one, and provides a detailed understanding of how it works, and how best to work it. You are a great teacher, providing solid examples, good real, everyday down-to-earth advice and tips"
-----------------

-Marty G.

"Dan: Awesome course. Well done!"
-----------------

-Mark R.
"Very informative and useful!"
-----------------

-Robert A.
"Your autofocus course is really good!"
-----------------

-Alberto.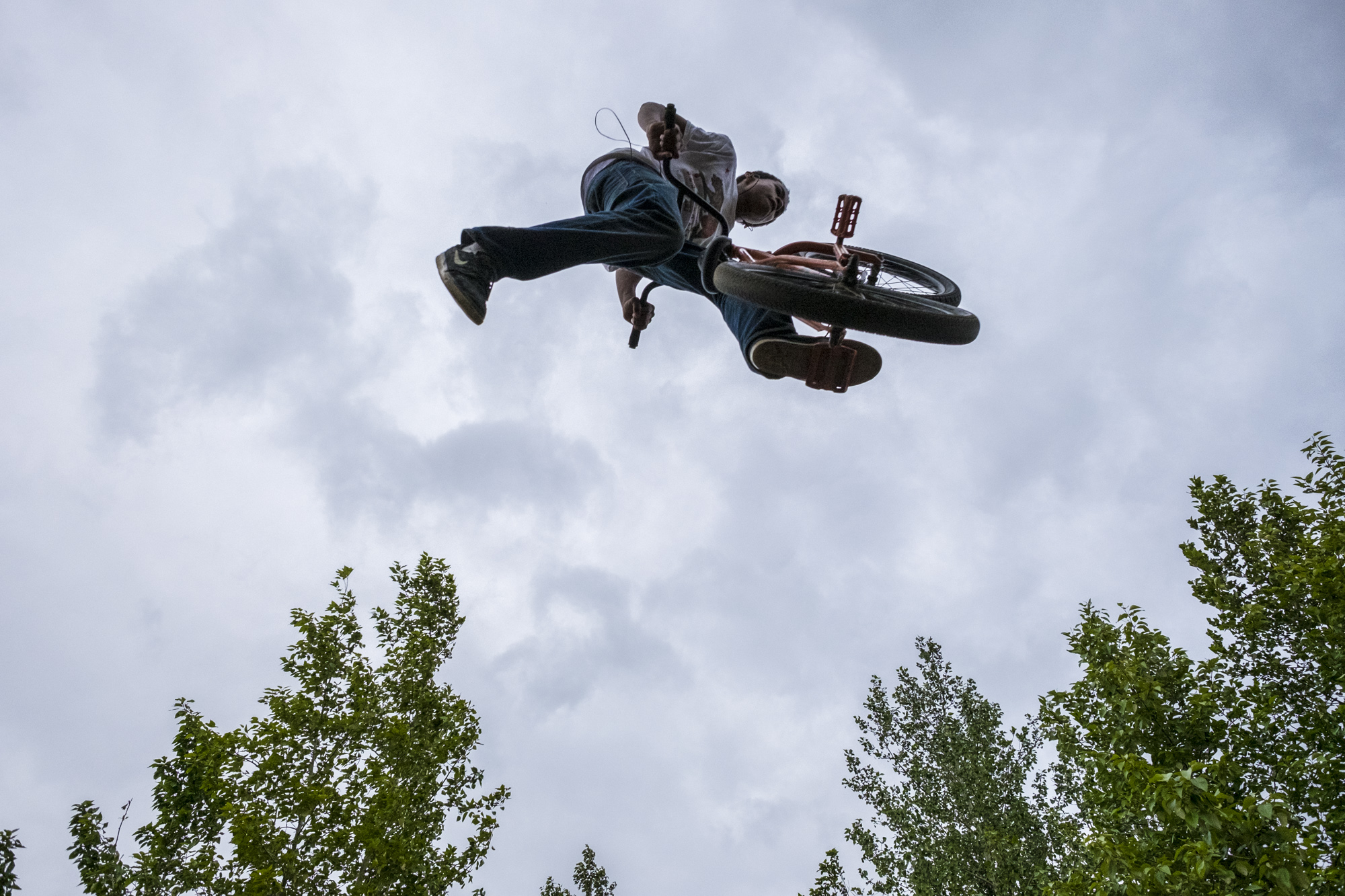 IN-DETPH TUTORIALS


In each lesson tutorial, I'll explain how each setting works, what it does, and explain in straightforward terms how you can use them to get sharp photos in real-world shooting situations.
I'll also show you lots of images images that will illustrate each technique, and also inspire you to expand your own creativity and shooting skills with the camera.


The course is broken up into a series of short sections that make it easier and much less overwhelming to learn as you digest all the tips and information.

At the end of each section, I include a fun quiz to help you remember the key points of the lesson.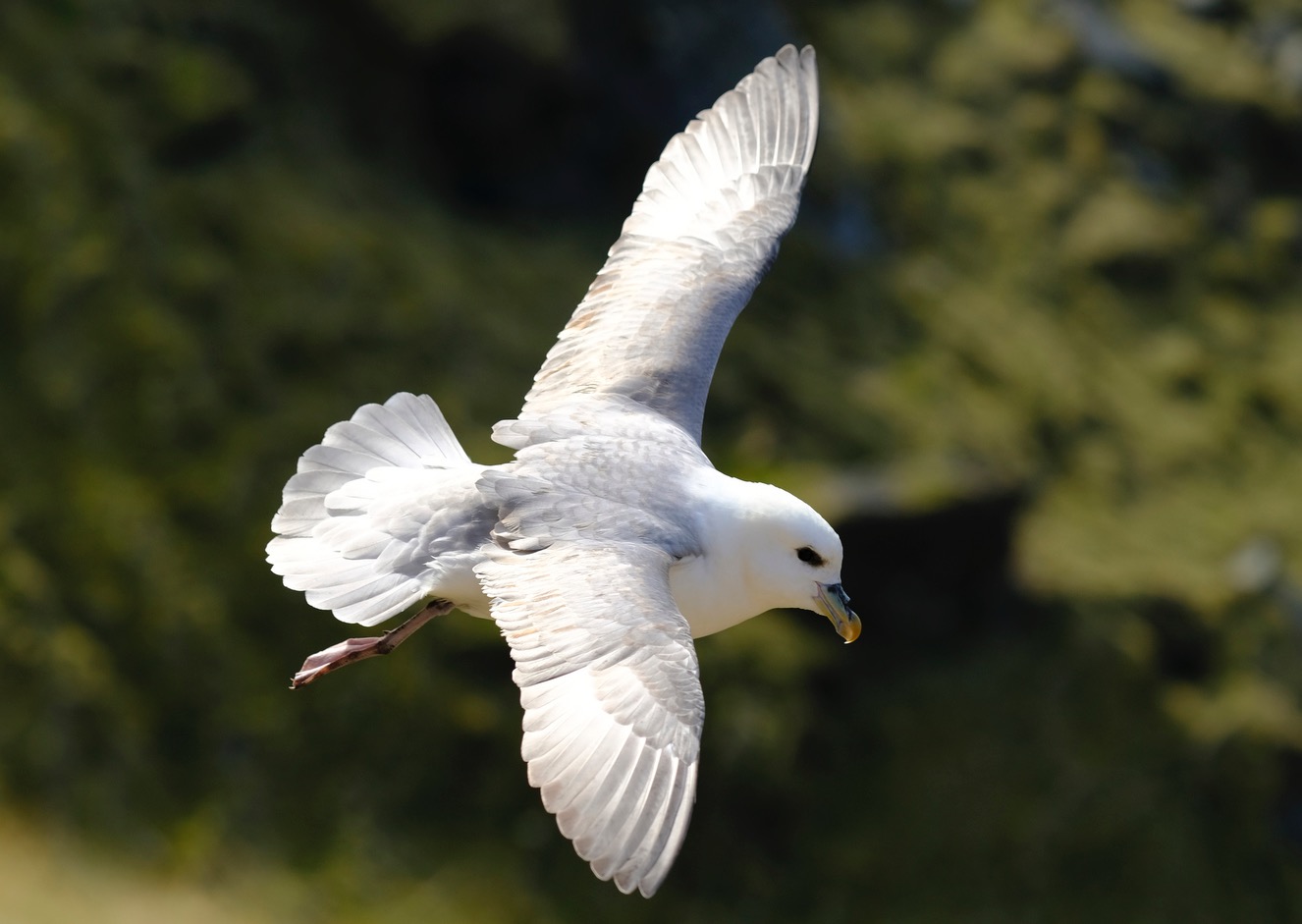 PRO TIPS

In each lesson, I give you my pro tips that go far beyond the manual and let you know how I use and customize the focus system on the X Series cameras.

I'll share my own personal methods and the exact settings I use when I'm shooting action and challenging subject matter.
I'll show you how I set up my own X Series cameras, and walk you through my time-tested "action shooting workflow" that I use before the action starts to unfold, so that I don't miss any shots.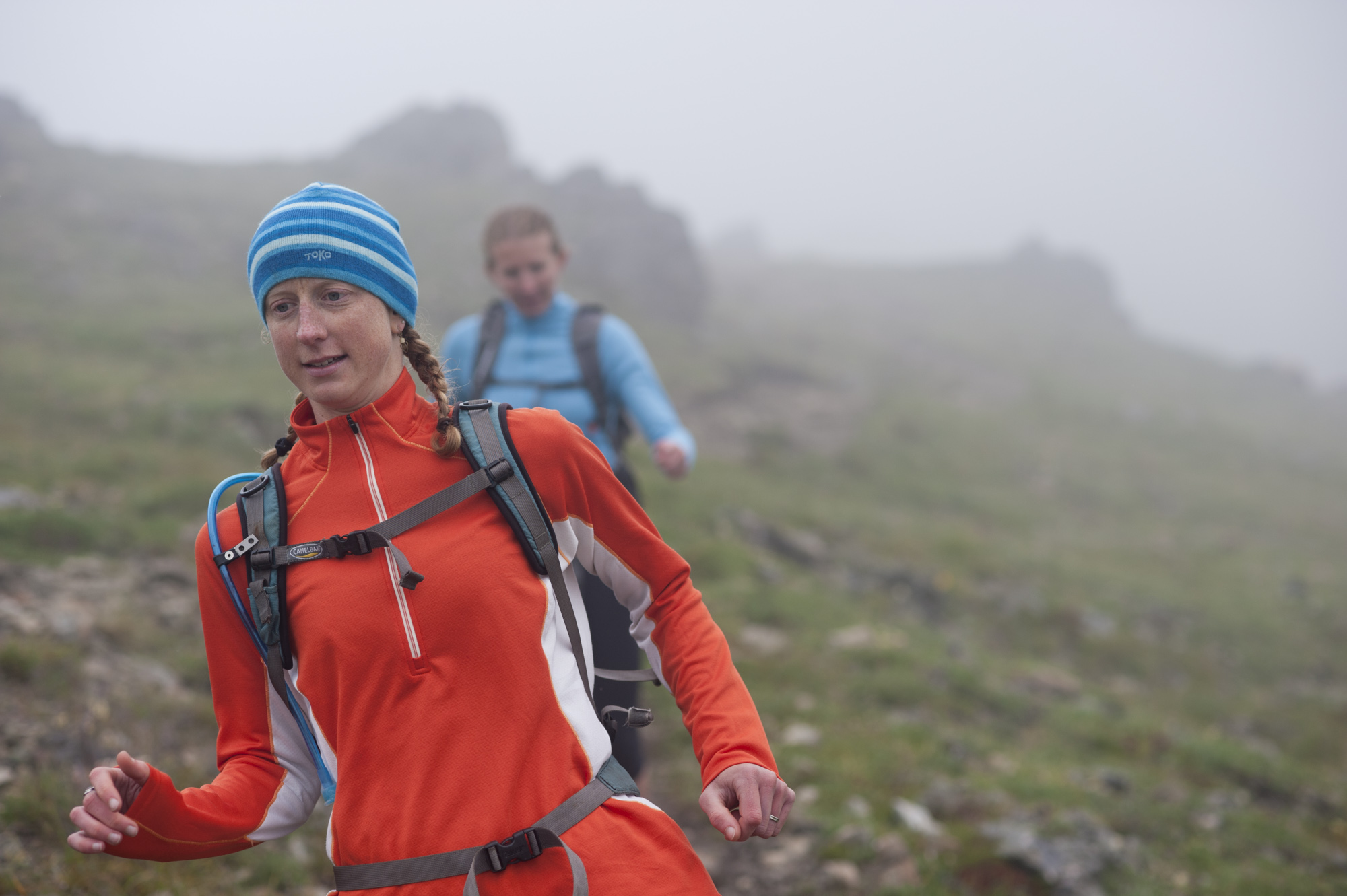 ADVANCED SOLUTIONS for SHOOTING ACTION

There's more to shooting action than just learning the focus system. In these lessons, I also cover what I feel are the essential Fujifilm settings that can help ensure even more success when shooting action and moving subjects.
I'll show you the most powerful and useful Fuji-specific settings that will allow you to customize your camera and capture more dynamic & visually stunning photos with your X Series camera.

With the tips and techniques I share with you in this course, you are guaranteed to increase your skills and confidence when photographing things that move.

"I've been shooting Fuji for about 5-6 years now and was a little apprehensive about getting this course. I've enjoyed your Youtube videos for about a year now so decided to go forward and get this Fuji Autofocus Course looking for an additional edge. In lesson 4 I've already been rewarded with a game-changer!



"
-----------
-John McElroy

LEARN HOW TO DO MANUAL FOCUS OVERRIDE

LEARN HOW TO SHOOT IN CHALLENGING SITUATIONS



"I just got back from a 4-day intensive photoshoot that involved moving subjects. I used the tips explained in this video and the percentage of in-focus shots was probably double than what I am used to. Thank you Dan!"
-----------------

-Daniel S.

LEARN MY "PRE-ACTION" SHOOTING WORKFLOW

GAIN CONFIDENCE IN ANY SITUATION

ALMOST TWO HOURS OF AWESOME, FOCUSED CONTENT

"Dear Dan, I am 60% through the course and it is brilliant. I find your combination of careful detailed spoken explanations and pictures much easier to follow and learn from than even your excellent book."
-----------------

-John K.

I have been a longtime follower of Dan's website and videos. These were an major influence for my move from Nikon to Fuji back in 2017. Dan's insights gave the confidence that Fuji could handle sports which what I shoot most."
Fuji releasing 3 new models this past year all promising huge AF improvements was very tempting! The question I needed to ask is will a new camera make my images better? About this time I saw the offering for Dan's course to master the Fuji AF system. I enrolled in the course to make sure I could maximize the camera and lens I have, not drop a bunch of money, and be left with the same questions.
Upon enrolling there was an offer to add the personal coaching session which looked like a great deal.


The "Mastering the FUJIFILM Autofocus System" course is an excellent training resource to explore the nuances that the manual does not cover. The lessons are short and to the point and end chapter quiz is a check on your learning. The early lessons are a good review of the basis function. As you move on, the lessons hone the intricacies of the settings and menus. As I proceeded through the course, I kept notes to ask questions for the Personal Coaching Session.
Meeting Dan in the coaching session was a perfect way to addresses all my questions. He was able to point out some misconceptions I held. I look forward to testing these out in the field.
I would very much recommend the course AND the Personal Coaching Session to anyone using the Fujifilm system.
-----------------

-Timothy Owens

Go Even Deeper with Personal Coaching


Go even deeper with your learning experience by adding monthly coaching to your Lesson Plan. 




With over 25 years experience as a professional outdoor shooter, instructor and writer, I have high level of mastery with photography and a unique, inspirational teaching style. 
My ideas are based on giving students a mix of mentally engaging ideas that help expand creativity, and real-world methods that allow them to maximize their skills and confidence, while liberating them from the bounds of what they often think they're "supposed to do" in order to be good photographers.
The methods I teach are based on my own experience with gear, techniques and an approach that has allowed me to create highly successful imagery that has been used by top clients throughout my entire career. In addition, I've been able to discover and enjoy photography in an intensely and liberating way that offers me a high degree of creative fulfillment and continued excitement.
As an accomplished workshop leader, successful author and a Top 100 photography blogger, I have inspired thousands of people with my expert knowledge, my honest, down-to-earth approach, and my infectious, energetic attitude towards life and photography.
Now let me help you.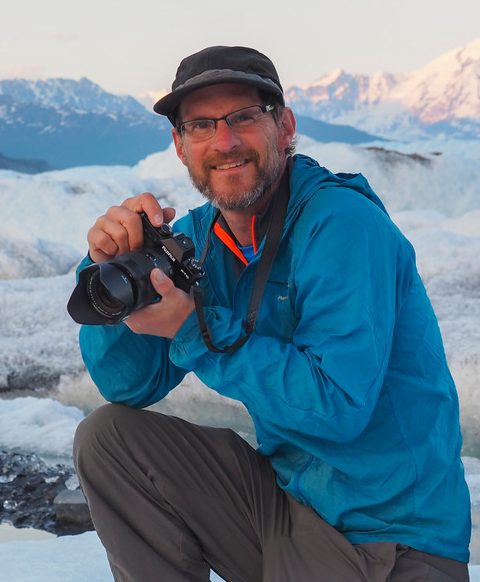 MORE TESTIMONIALS
"I WOULD RECOMMEND THIS COURSE TO ANYBODY WHO WANTS TO GAIN FURTHER INSIGHTS INTO PHOTOGRAPHY."
---
Scott Anderson 
Not just another course on photography, "Photography on the Brain" gives insights into why we should try different approaches in order to become better photographers. For example rather than simply describe what a wide angle lens is, Dan talks about how it can affect you compositional style and how you can use it to your advantage in certain situations.
"YOUR ADVICE HAS INSPIRED ME TO TRY NEW THINGS"
---
Nicolaas Strik 
I consider myself an advanced amateur and my interests range from macro/close-up of flowers and plants, to landscapes. Dan Bailey provides great advice that will help you get to the next level.
"YOUR STUFF ON THE WEB IS REALLY INSPIRING."
---
Morten Larsen 
You have this great ability to make things easy to understand. Especially your brilliant e-book "X-series unlimited" have been very useful and motivating in understanding, exploring and be able to get the most out of my XT-2.
I see you as a Giver, and it is very inspiring to have the possibility to learn the best tips and tricks from an outstanding photographer. Keep up the good work!
"DAN'S PASSION FOR PHOTOGRAPHY IS INFECTIOUS AND MOTIVATIONAL"
---
Roger Sinclair 
Dan's dynamic teaching approach is based on liberating people from the hugely technical side, instead emphasising the 'get out there and give it a go' method. He has remarkable ability to break down analysis and learning into bite-size chunks that give you the confidence to try. 
Many would-be teachers get bogged down in what they regard as essential details before suggesting taking a photo, by which time the student's mind is not on the photo, but the camera.
Obviously with Dan's experiential learning approach, every student is allowed to start at their own beginning.
Dan is very generous not only with his time but his knowledge and experiences. He is not a pixel-peeper, he views cameras as tools, not subjects for constant comparison, and his primary aim is to get the highest quality picture in the simplest way and to share his knowledge with everyone who is interested.
"I WOULD LIKE TO THANK YOU TAKING THE TIME TO LOOK AT AND COMMENT ON MY TWO RECENT PHOTO SUBMISSIONS"
---
Daren Wilz 
I am really liking those comments! They have helped fuel my excitement for photography.
"I'M SURE THAT EXPERIENCING DAN'S ENERGY AND ENTHUSIASM IN THIS MEDIUM WILL ADD ANOTHER DIMENSION TO THE LEARNING, ENCOURAGING ONE'S CREATIVE BREAKTHROUGHS. I'LL CERTAINLY BE JOINING THAT SUBSCRIBER LIST."
---
Michael Fisher 
Dan is a professional shooter, teacher and blogger with a passion for sharing his experience and insights with others. He has an easy, relaxed style of communication, making it enjoyable to read or listen to his insight.
I recently listened to an hour-long podcast interview with Dan. I was so taken with his knowledge and passion for photography that I wrote to tell him how inspiring I found it. He wrote back immediately thanking me and told me he is planning a monthly video-style blog series for subscribers that will provide personal instruction and inspiration.
"WHAT A GREAT OPPORTUNITY TO LEARN"
---
Patrick McGownd 
After leaving film photography 25 years ago, Dan has brought me into digital photography and has always encouraged me. He will ask what I am shooting, make a positive comment and then a suggestion that I might try.
"DAN IS A WONDERFUL TEACHER WHO SINCERELY ENJOYS HELPING OTHERS"
---
Jean Lua 
He uses a direct but kind approach and caters his lessons to your skill level. His lessons and inspirational words help keep me motivated on tough days! I recommend this course for all photographers, regardless of skill level, as his experience and guidance is applicable to all who seek to improve their work.
"DAN WANTS HIS PHOTOGRAPHY TO ALLOW THE VIEWER "TO BECOME IMMERSED IN THE ACTION"."
---
Joni 
I have found his teaching style to do the same. He is able to share his knowledge of photography in a clear and uncomplicated way that is both inspiring and enjoyable.
"I HAVE SIGNED UP AND VIEWED THE FIRST LESSON AND FOUND IT HELPFUL!"
---
Kathryn 
"YOU CAN'T REALLY BE A FOLLOWER WITHOUT BEING ENTHUSED BY YOUR ENTHUSIASM FOR PHOTOGRAPHY"
---
Mark Tozer 
For me it's helped me just get out and do it, no matter what the weather.
I recently sent an email regarding tips in using wide angle lenses and must admit quick surprise it was actually YOU responding and not perhaps a staff assistant. This has spurred me "onward" to enjoy, learn, do my best and enjoy, enjoy and again enjoy while I am able.
"I LOOK AT YOUR WEB SITE AT LEAST EVERY WEEK."
---
Andrew Leask 
You are in my top 4 camera web sites. I have recommended you to friends who have enjoyed your blog even more than me.
Composition is not a natural gift of mine, but your work has challenged and inspired me, and I think I'm getting better. Crazy inspiration! Sound practical advice. Objective analysis. Helpful.
"DAN BAILEY'S KNOWLEDGE OF OUTDOOR PHOTOGRAPHY IS AS GOOD AS IT GETS!"
---
Janel Brown 
His enthusiasm and passion for making images is unparalleled. He simplifies what could be complex, and imparts a vision that inspires one to get out and shoot. Dan is approachable and responsive to any questions one might have. I have had the pleasure of attending workshops and presentations with Dan, and he personifies talent, integrity and expertise and caring. Plus, he is FUN!

Check your inbox to confirm your subscription